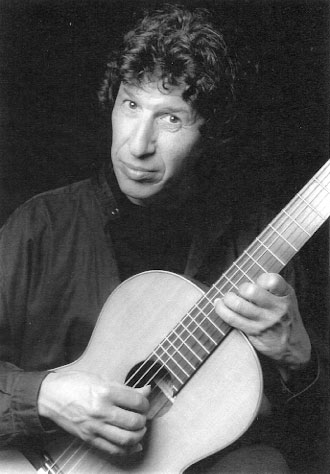 Peter Greenwood
Born in New York City where he studied, taught, and performed the classical guitar, Peter has devoted his life to all things musical: playing, composing, teaching, and musicology. He has performed as a soloist, with flutist Paul Horn et al, with chamber ensembles and symphony orchestra. His published works include an anthology of music from the 18th to the 20th century transcribed for solo guitar (Pieces for Classical Guitar), an anthology for flute & guitar (The Rosewood Book) and a CD of classical and original music. Peter's study of various pedagogical disciplines (Orff Schulwerk, TaKeTiNa, etc.) and traditional music of the world has taken him far beyond the confines of western classical music. His years in percussion groups playing African, Cuban, and Brazilian music, classes with master drummers (Babatunde Olatunji, C. K. Ladzekpo et al) his study of various instruments (e.g., tingklik, a bamboo xylophone of Bali), have brought a deeper understanding of the common musical ground throughout the world and, more importantly, a deeper understanding of the meaning of music in our life.
Peter began his work as an editor in New York City editing music instruction books. Although music has remained his specialty (major works he has edited include: The Forgotten Power of Rhythm, The Clave Matrix/Afro-Cuban Rhythm: Its Principles and African Origins, Blue is the Sea, Now's The Time: Jazz in the Classroom, etc. ), his wide-ranging interests have led him to other subjects: yoga, natural medicine, even a book on psychology (Eros, Love, and Sexuality) which he ghost wrote for John Pierrakos, founder of Core Energetics.
Peter's lifelong interest in the various ways music is perceived and his study of musical disciplines based on body coordination and physical sensation has led to Guitar Journey and Exploring the Musical Self, books he is writing on the direct, sensory perception of music, unobscured by notes written on a page.
Around the turn of the century, Peter was sitting in a meditation retreat, trying to empty his mind, when a most wonderful idea for a movie came to him. Over the next 10 years, as he developed the idea, he began to see the deep connection between film and music, that they are both generated by a sequence of events ordered in time. The idea became The Way Home and it spawned another… Now he has 4 projects underway, most of them with his son, Jubal, who's been working with him for several years as project developer and camera operator.
During his years in Maine, Peter built his own home, raised vegetables, Jubal and Strawberry Fields, an alternative school for which he was music director. Looking back, Peter says, "Everything I've done—music, film, teaching, family, writing, meditation—has taught me about growth and transformation. My journey continues—I'm sure this is the way home."